At In The Wild, our aim is to make shopping for Bareboat Sailing Yacht Charters or Bareboat Motor Yacht Charters worldwide, simple and pleasant whether you have chartered before or are new to bareboating. With our lists of all the available yachts in each cruise area in one convenient location, and the expert guidance of a charter broker, comparing and finding the perfect bare boat is easy.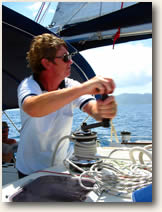 You can start by browsing the bareboat fleets to your left and then fill out an Information Request. A broker will contact you with options and will be available to discuss your specific desires and find a charter yacht that's the right fit. If you are unsure of the destination, browse some sample itineraries for the destinations listed above, and discuss the alternatives with your broker.
Our broker staff inspect the bareboat fleets each year and are up to date on the latest models and the condition of the charter boats available for rent. Our advice to you is absolutely free. Our aim is to find you the unbiased best for your needs and desires. Let us help make your yacht charter search easier and safer.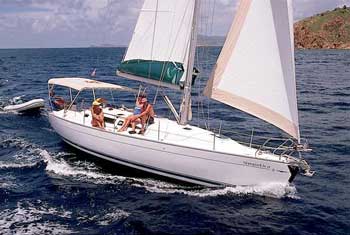 Is Bareboating for me?
If you have sailing or motor yacht experience and are ready to captain your own yacht then a bareboat charter is for you. If you like a more adventurous yachting experience where you are involved in the real live-aboard lifestyle, then you will enjoy bareboating. Charter a yacht and be your own captain. Bring your own crew or family and friends to join you for a wonderful holiday on the water. If you are still unsure of your ability as a captain or simply want the knowledge of a local captain, you can charter a bareboat and hire a captain per day. Some bareboat companies also have chefs for hire, if you would rather not cook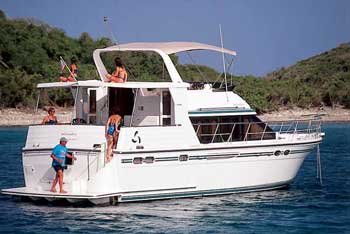 What Experience do I need?
Each charter company requires evidence that the skipper has previous experience on a boat of a similar size. Operating a yacht generally needs at least a skipper and one competent crew member
Bareboat Sailing Certificates are useful but not mandatory. Each charter company we represent has a sailing résumé form for you to fill out indicating your experience. If you are a first time bareboat charterer, we recommend that you gain approval by the charter company before any money is paid. We will work with you through the process. See the above link if you are interested in obtaining charter experience or bareboat certification before renting a bareboat.
Before Setting Sail
It will usually take about an hour for you and crew to become familiar with your bareboat yacht before it is handed over. You should be as comfortable with the vessel as possible before setting sail and if you are unsure of anything, ask. Be sure that you and at least one other member of your crew are shown the location and safe operation of the following:
All the safety equipment including; fire extinguishers, lifejackets, and first aid kit(s).
Cooking and refrigeration systems
The heads and showers
Engine and regular check procedures
The VHF radio system and proper mayday instructions.
All instruments, including the GPS
All necessary charts and pilot books
The halyards, winches, reefing lines and other rigging and controls
The anchoring system(s)
Dinghy and it's engine
All other systems particular to that vessel
If you are not familiar with the cruising area, allow an extra hour for the charter company to meet with you for full chart briefing.
Speak to a charter broker 888-730-SAIL (7245)