Caribbean Sailing Vacations that includes sailing and Motor Yacht Charter holiday destinations and Island Getaways. From the Virgin Islands,  St. Martin, St Barts, Anguilla, Antigua, Grenadines, and down island, there is a cruise itinerary for you.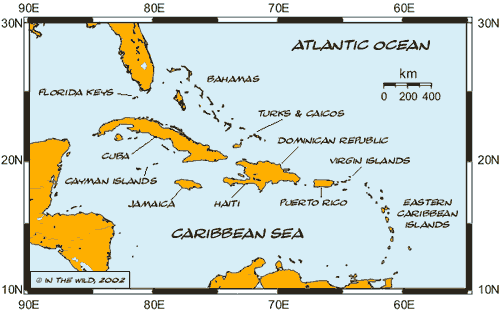 For the best Caribbean Sailing Vacations there are many beautiful locations to charter a yacht.  What is considered ideal are areas where there are island chains without long open ocean passages that are comfortable to sail in a week with plenty to see and enjoy of the tropical paradise.  The Caribbean Sea offers warmth year around and lovely trade winds and perfect sailing conditions.  Temperatures average around a balmy 70-80 degrees,  day and night.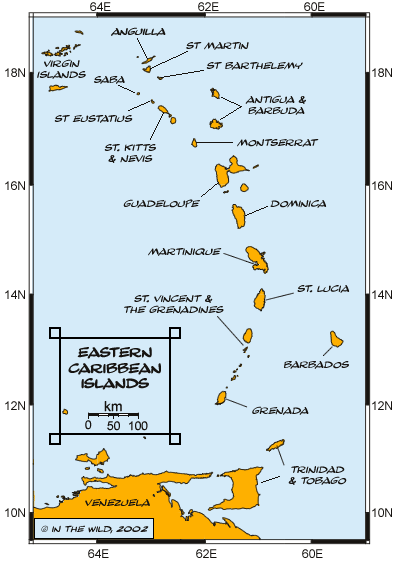 The Virgin Islands are the prime sailing destination, followed by the next chain called the Leeward Islands of St. Maarten, St. Barths and Anguilla, and Antigua and Barbuda.  A bit off the beaten track, but wonderful islands to explore are Dutch Antilles: Saba, St. Eustatius and St. Kitts & Nevis.
Further into the Eastern Caribbean are other French, Dutch and independent islands that are lesser known for chartering, but those that have sailed the main cruising areas might want the added adventure of sailing around French islands of Guadeloupe and Martinque or the eco tourists dream island of Dominica.
From there on is considered Down Island or the Windward Islands.  The many small islands of St. Vincent and the Grenadines offer beautiful charters among a long chain of still pristine island culture and tropical dreams.
Islands west of the Spanish Virgin Islands have less in the way of island hopping, but for those enjoying Latin cultural adventure and interesting coastlines and island excursions, may cruise the Dominican Republic.
Central America also offers more adventurous sailors some cruising on a select few yachts sailing in coastal areas and island clusters of Belize, Costa Rica or Panama.
Read more about these  Caribbean Sailing Vacations for yacht charter destinations to the right and find out why they are each special.
Browse the available crewed sailing and motor yachts for amazing Caribbean Sailing Vacations with a Yacht Search.
More Caribbean Vacation Maps and Information Links
What are the best months to take Caribbean Vacations?
Each season has it's merits and the weather is beautiful all year around, but here are observations from us locals.
Winter ~ As temperatures in the North drop to bitter lows and the wind chills bite at your nose it is no wonder why Winter for  Caribbean Vacations is the most popular time for a sailing yacht charter. Our average temperatures in the islands is 80-85F with only a 5 degree drop in the evening. On the rare occasion we need long sleeves we consider it quite a chilly night. The Winter trade winds blow at an average of 10-20 knots for exciting sailing and cool ventilation for sleeping. Passing showers are common, but again are passing and are usually quite refreshing. The high season is mid December through April. Christmas and New Years weeks are the busiest of all and are about 10% more on average, so book many months or even a year in advance for the most choices.
Spring ~ A favorite season for many locals as the temps begin to rise and the rush begins to fade. The highs may reach the upper 80s at this time and the trade winds can moderate. May and June are excellent months to charter in the Virgin Islands or St. Martin, as anchorage's are quiet, the water is lusciously warm and many yachts lower their rates so you can get some great deals. And the flamboyant trees begin to bloom bright red and yellow.
Summer ~ The most peaceful, warmest and often calmest months (July, August, September) and definitely tranquil. Lazy days in soothing water that reaches 80 degrees allows you to wallow with the fish for hours without getting a chill. Air temperatures can reach the 90′s during these months, but we are still blessed with the gentle trade winds to keep us comfortable. If you fear a windless night, you may want to charter a yacht with AC just in case. The choice of yachts in the Virgin Islands can be limited, because many travel to New England, the Mediterranean or down island. This is the best time to charter in the Grenadines as many yachts spend the season there to get away from the higher potential hurricane paths farther North.
Fall ~ October is still mellow and warm. As November rolls in so do the yachts and the temperatures begin to cool again, back to those perfect 80′s. We've been known to have rain during this month, so be prepared for some possible moisture. Charters are still on the off season rates through mid December, so you can do well to charter before the Holiday rush. December is generally dryer and the Christmas winds start to pick up for some fun sailing and clearer skies.
Speak to a Charter Broker 888-730-SAIL (7245)