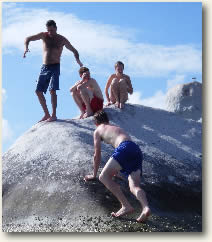 Family Sailing Vacation Packages
All-inclusive family vacations on a Yacht Charter Cruise are fun for the whole family and inclusive of water sports, learning, sailing, relaxing,  and are particularly stress free for parents and engaging for the whole family.
All-inclusive family sailing vacation packages on crewed or bareboat yachts in any of the beautiful charter destinations is a wonderful way to enjoy time with the family.  There is something for all ages and each family member can also be doing there own thing all in the same place.  No one gets bored and everyone has fun!
On a crewed family yacht charter everything is included so you don't have to worry about all the expenses adding up or the hassle of trying to arrange activities that suit everyone. From a yacht there is plenty for all to do when they want to do it.  It's simply the best flow stress family vacation for parents and kids.
Your crew will sail your floating villa from one beautiful island to another and have all kinds of family fun ready to go.  The family vacation packages include 3 meals a day cooked and served to your families liking, all drinks onboard and lots of water toys to play with. It's all so fun and easy that you will all agree, this is the best family trip ever.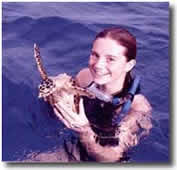 If  adults in the family kn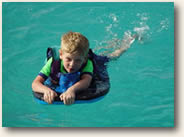 ow how to sail or operate a motor boat, you can opt for a bare boat charter and do it yourself all together on a family adventure.
These family adventure vacations are much better than a family cruise ship experience or hotel stay, because you can see more, have your own space and personal attention and can spend lots of time exploring and enjoying the best of the islands, beaches and coral reefs.  On a crewed or private captain only charter you don't even have to rent a car or kayaks or snorkel gear or anything. It's all-inclusive Caribbean family fun.  And it's educational and eco-friendly too!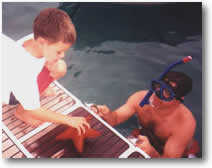 We have a selection of yachts that are comfortable for families, with crew that love kids and will show all a good time. Many of the charters can include family learning like Scuba diving, sailing lessons, hiking, fishing, ecotours, watersports and island history.
 An inclusive vacation package the whole family will adore!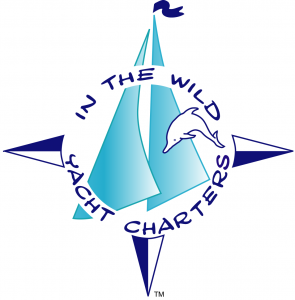 Browse the available crewed sailing and motor yachts for an Family Sailing Vacation Packages with a Yacht Search.
Please Inquire for yachts that are especially Family Friendly 
or that offer Specials or Discounts on  Family  Sailing Vacation Packages.