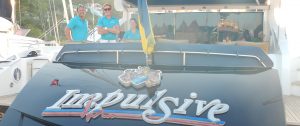 There is a time when only the best and most luxury will do.  We represent the worlds best luxury mega yachts from a variety of charter fleets in every cruising destination worldwide for your Luxury Mega Yacht Charter.
A Mega Yacht is a large yacht that accommodates a relatively small number of guests in complete luxury.  Such mega yacht charters are generally over 90′ in length and can be a sail or motor yacht.
The level of luxury and service on a super yacht charter will vary and be reflected in the price which can start around $25,000 plus expenses for 4-6 passengers and go up to around half a million or more for mega yachts as long as 200 plus feet that can often accommodate more guests.
There is quite a variety of styles in between those rates with most accommodating no more than 12 guests that will often have as many crew to care for them.  There are a few mega yachts, almost mini cruise ships, that can accommodate larger parties of 20-60 guests for big luxury corporate or family event.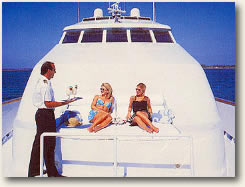 Most rates for these luxury mega yacht charters  are plus expenses such as fuel, provisions, bar, communications, and cruising fees and taxes.
You will usually be required to pay an APA or Advance Provision Allowance of 30% of the charter rate toward these expenses.  What you do not use is refunded.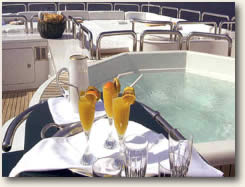 Some of the special features on these luxury yachts include jacuzzis on deck, helicopter pads, in house theaters, work out rooms, swimming pools, wave runners, and sport fishing tender boats. W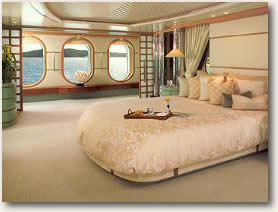 hat ever you fancy can be found on one of these floating luxury villas, rest assured.  And the attention and service provided by the professional crew will be second to none.
The luscious accommodations will impress, but the service from dedicated crew will be unforgettable! On some mega yacht charters there are more crew to serve than there are guests.  The chefs are among the cream of the crop to satisfy your refined tastes. Your private chef will cook for your liking and dietary needs and you will be served with high-end luxury linens and accoutrements.
 At In The Wild yacht Charters, our yacht charter brokers are discrete and respectful of your privacy and time.  We inspect super yachts every year and will recommend only the most perfect charter for you.
To start finding the most amazing luxury mega yacht charter vacation for your group we suggest you do a Yacht Search in our data base to browse many of the options available in your preferred destinations and price range.
Then fill out an Info Requestexplaining your personal yachting dream so that we may assist you in meeting all your highest expectations.